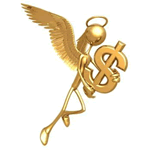 Import and export declarations:
The declaration is to fulfill the necessary part of the customs entry and exit procedures, all inbound and outbound goods must declaration. The declaration involved objects, divided into the means of transport and goods, items two categories. Under normal circumstances, we only relates to the declaration of goods and items, goods and articles of the declaration, its consignor or his agent, in accordance with the nature of the trade of goods or categories of goods, fill out the declaration form, together with the relevant legal documents customs process.

Many customers do not understand what kind of talent you can go to the declaration? Where customs? What it takes to customs? Even some customers that the goods to the customs, directly send someone to pick up, and found that there are a lot of formalities need to be addressed.

Customs conditions need to be met:

First company to have the right to operate import and export; followed by the company to have a professional staff, including: customs declaration, inspection staff, made ​​a single member; then must get permits to go to the site declaration, that the customs declaration must Customs, commodity inspection site ran the hall, which is a very professional process, compare the amount of time spent consuming with fix the laborious twists and turns goods also did not come up; Finally, good relations and customs, commodity inspection, coordination, and do routine maintenance work.
The fact that most of the companies will import and export declarations outsourcing to professional
customs clearance company operating because their own operations, staffing costs will far exceed the direct entrusted to the customs clearance company.