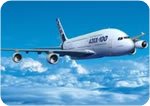 Trade through all share characteristics under the express declaration. Need to be clear that all import and export goods to declare, some low-value goods or free samples delivered by international express courier company can be unified declaration, generally called express declaration, this is called centralized and convenient customs clearance at the customs level not to say express does not require declaration.
The Express convenience, but if you encounter Customs checks exceeding the amount exceeds the number of missing documents will be detained or converted to general trade officially declared. Therefore, you need to use the customer's qualification declaration, if the customer does not have the relevant qualifications, then you need to find the agency clearance. Converted to general trade customs clearance, courier, documents prepared and ordinary air, sea.
Import: contracts, invoices, packing list, waybills, customs power of attorney, inspection instructions
Export: contract, invoice, packing list, customs power of attorney
The most suitable express declaration:
1, small pieces of bulk cargo, a small amount of trade samples and advertising materials, etc.;
2, the lack of certain units (3C certification), for example, a variety of products;
3, the time to handle the clearance procedures of the trade declaration of emergency goods;
4, want to save costs, but the no VAT votes variety of products;
5, items for personal use.
General trade clearance and courier clearance difference:
Courier company declaration, in the name of the courier company centralized customs clearance; declaration of general trade declaration, based on customer or agent on behalf of the company. Express declaration is not imported to the payment reporting related, there is no import duty single customer needs external payment or the taxpayers deductible VAT, can be used not express declaration; export express declaration can not exchange earnings and tax rebates. Therefore, according to the client's needs, contact the agency.
It is worth mentioning that the part of the customer by courier, try holding the attitude, if customs do not check out the goods to come in, so there are many customers is the arrival of the goods, was detained by the customs or Customs asked for the clearance of the agency when it is passive contact the agency, so it is possible you will increase the cost of imports, the waiting time at customs, and did not do a good job before the consultation, lack of supporting documentation of goods simply could not come, returned or abandoned goods.
Therefore recommended that customers, you choose Express import and export, it is best to consult in tradeOnline, in trade through not only can be very effective, very professional to solve the above problems, but also improve your import and export customs clearance efficiency.
Note: International Express: UPS, EMS, DHL, FEDEX, TNT