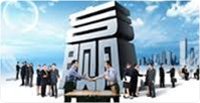 NANTONG VASIA IMP & EXP CO.,LTD.is an import and export agent,which specializes in providing the following services:import & export agency, import & export customs clearance,commodity inspection, agent of foreign trade documents, international freight forwarding, warehousing and distribution,etc.
In the customs declaration part,our principle someone specifically to deal with', 'single single run'.So that we can greatly speed up the time of customs clearance.
NANTONG VASIA IMP & EXP CO.,LTD.have a group of outstanding business operators,whose average working time in this line is more than five years.High-quality professional services,good knowledge of customs policy,sound cooperative relationships with the partners,flexible mode of operation,successful experience in importing & exporting nearly 100 kinds of products,and timely information feedback,coupled with the support and cooperation of the customers contribute to the specific business advantage of Vasia.
In order to help our customers accomplish the business successfully, we can offer the agency services for some special documents, such as CITES,ATA carnet,Certificate of Origin,etc. And also the services for free trade zone,the cargo charter flights and the import and export of Personal belongings,etc.
To meet the needs of the customers. We have been trying to do the best!
NANTONG VASIA IMP & EXP CO.,LTD. established the long term cooperation relationships with the international shipping companies,which not only can greatly reduce logistics costs but also reduce the difficulty of the transshipment.Region can be achieved in the international facilitation; distribution can be achieved in the country more refinement.
We use our successful experience to create value for you, We use our heart to serve you.

NANTONG VASIA Home Textiles Co.,Ltd is a leading exporter ,It was found in 1995 with registered capital of RMB Fifteen Million .And we are the EXPORTER of export commodities approved by JIANGSU IMP. & EXP. COMMODITY INSPCTION BUREAU OF THE PEOPLE'S REPUBLIC OF CHINA. AND with the ability of designing, spinning,weaving ,dyeing & selling.
All of our products are made by full sets of modern equipments with quality raw materials. Due to excellent quality and complete specification, our products are very popular both at home and abroad.

We have been exporters with 18 years experience on this line and good relationship with more than 60 countries (mainly to USA,CANADA,AUSTRALIA, Japan, Korea, Africa, South America, Southeast Asia, Europe etc.) and enjoy welcome from our clients.

The items handled are varieties of different specifications of Thermal Blankets;Gauze Diapers,Prefold Diapers, Terry Towel, Dish cloth,Handkerchief,Clothes & Napkin etc.
If you want to know more detailed information for our products and samples. Please do feel free to contact us,We will try our best to meet your expectations.
Service purpose of Customers Supreme , Quality First , Credit First !